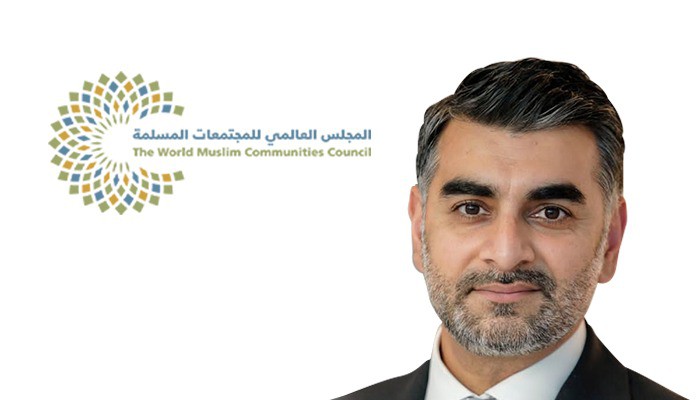 Mr. Omar Sheikh: Islamic Finance is Ethical Finance that Brings Human Happiness
Mr. Omar Sheikh, Managing Director of the Islamic Finance Council, UK, affirmed, during a virtual lecture entitled "Moral Economy and Green Recovery After Covid-19. . Islamic Awqaf and Finance", organized by The World Muslim Communities Council, on Saturday 5 December 2020, via the Council's social media pages, that Islamic finance is moral financing and a means to carry out community activities and achieve human happiness.
Mr. Omar added: "Islamic finance is a financing product that has a clear structure and focuses on alignment and avoids usury, because it is a green economy that achieves recovery with returns, social benefits and blessings in money, as well as it provides solutions to global challenges."
He explained that in the face of the outbreak of the epidemic, we must seize opportunities for Islamic finance and endowments, as there are several challenges facing financing operations and traditional bank shares such as supply chains. He is stressing that the demand for products for the benefit of societies has led to an increase in profits and reduced costs for banks.
The expert Omar Sheikh called for a focus on ethical economics and sustainable banking through investment in markets and Sharia governance, as well as on sustainability goals by contributing to the eradication of poverty and achieving gender equality, by harmonizing Islamic finance. He is calling for rebuilding a new system of Islamic finance based on human welfare and serving the society.
During the lecture, Mr. Omar Sheikh pointed out the experience of the countries of Scotland and the United Arab Emirates in being among the first countries that cared about the happiness of the individual to achieve emotional intelligence.
It is noteworthy that the World Muslim Communities Council is an international non-governmental organization, headquartered in the UAE capital Abu Dhabi. It is considered a think tank to rationalize organizations and societies working in Muslim societies, renew their thinking and improve their performance in order to achieve one goal; The integration of Muslim societies in their countries, in a way that their members realize the perfection of citizenship and complete affiliation with the Islamic religion.
The council seeks, through holding dozens of virtual conferences, seminars and activities, to localize the concepts of religious, ethnic and cultural pluralism, in a manner that preserves human dignity and respect for his beliefs, and establishes the values ​​of moderation, dialogue, tolerance and belonging to the homelands.
Related Topics