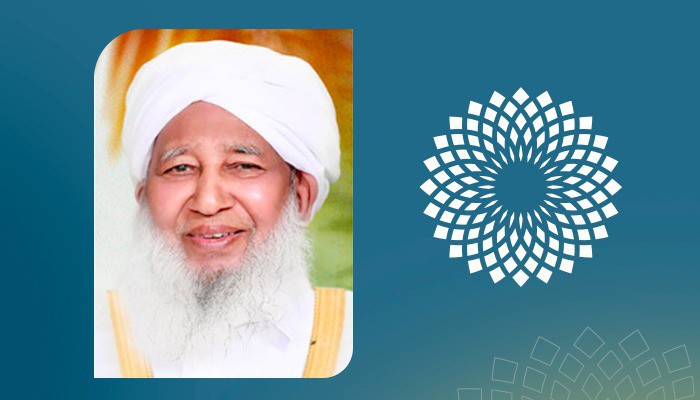 Mufti of India: Ramadan is Month of Generosity, charity and Humanitarian Work
Among the virtual Ramadan lectures, The World Muslim Communities Council organized, on Tuesday 20 April 2021, a lecture entitled "Ramadan Month of Blessing and Tolerance," in which His Eminence Sheikh Abu Backer Ahmed, Mufti of the Republic of India, spoke via the Council's social media pages.
Sheikh Abu Backer Ahmed said that fasting is a divine obligation that helps to purify souls and improve health of the body, stressing that Ramadan is the month of blessing, tolerance, generosity, charity and humanitarian work.
He added: "Allah wants us to strengthen the spirit through fasting, and to improve our morals towards the community and country. The virtue of Ramadan increases with the revelation of the Qur'an, so it is the month of the Qur'an."
The Mufti of India explained that Ramadan is marked by the anniversary of the Great Badr Battle, said that Islam is a religion that embodies love, peace and unity. He is noting that the preventive measures of governments and authorities help to curb the spread of the pandemic in society, so we should be positive with it.
Sheikh Abu Backer Ahmed also spoke on the efforts of Islamic countries, and the Gulf countries, especially the United Arab Emirates and the Kingdom of Saudi Arabia, which are interested in charitable and humanitarian. "The UAE government is implementing various measures necessary with great caution to confront the Corona pandemic. I took the Covid-19 vaccine as soon as I arrived in Dubai thanks to the The UAE authorities", he added.
It is noteworthy that the World Muslim Communities Council is an international non-governmental organization, headquartered in the UAE capital Abu Dhabi. It is considered a think tank to rationalize organizations and societies working in Muslim societies, renew their thinking and improve their performance in order to achieve one goal; The integration of Muslim societies in their countries, in a way that their members realize the perfection of citizenship and complete affiliation with the Islamic religion. The council seeks, through holding dozens of virtual conferences, seminars and activities, to localize the concepts of religious, ethnic and cultural pluralism, in a manner that preserves human dignity and respect for his beliefs, and establishes the values ​​of moderation, dialogue, tolerance and belonging to the homelands.
Related Topics