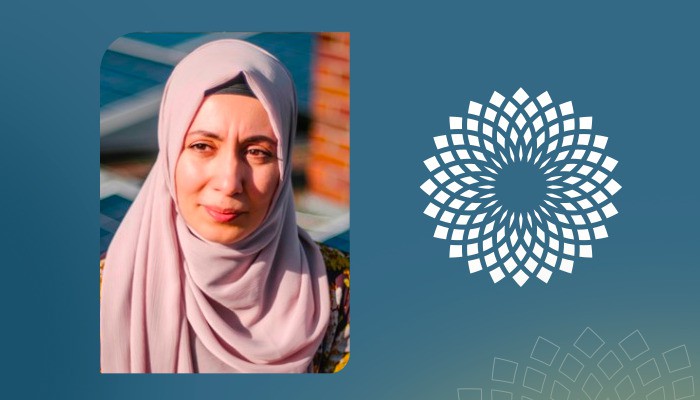 Ms. Esra Doğanay: GreenIftar Achieves Sustainable Development Goals
Among the daily virtual Ramadan lectures, The World Muslim Communities Council organized, on Thursday April 15th, 2021, a virtual lecture entitled "GreenIftar As An Example for Implementation of SDGs", in which Ms. Esraa Doganay, Leader and Expert in Water and Environmental Engineering NourEnergy, Germany, via the Council's social media pages.
Ms. Esraa Doganay said that Ramadan is the month of unity, spiritual and faith journey, because fasting is the finest devotion, stressing that the "GreenIftar" campaign has a collective responsibility and achieves the goals of sustainable development that aims to educate Muslims around the world to preserve the environment.
She added, "Our campaign seeks to stop food waste by using recyclable tools, managing plastic waste and protecting the environment." She is calling on Muslims not to make breakfast in Ramadan a cause of environmental pollution, by working to improve our behavior towards the environment.
She explained that GreenIftar is part of sustainable environmental solutions and a positive global campaign in favor of Muslims around the world, as plastic dishes are harming the environment because they do not decompose easily.
Mrs. Esraa explained the most important goals of the GreenIftar, which are represented in the necessity of using regional and seasonal ingredients, vegan cooking, eating small amounts of food, donating excess food to the needy, in addition to collecting and disseminating important results and innovations.
It is noteworthy that the World Muslim Communities Council is an international non-governmental organization, headquartered in the UAE capital Abu Dhabi. It is considered a think tank to rationalize organizations and societies working in Muslim societies, renew their thinking and improve their performance in order to achieve one goal; The integration of Muslim societies in their countries, in a way that their members realize the perfection of citizenship and complete affiliation with the Islamic religion. The council seeks, through holding dozens of virtual conferences, seminars and activities, to localize the concepts of religious, ethnic and cultural pluralism, in a manner that preserves human dignity and respect for his beliefs, and establishes the values ​​of moderation, dialogue, tolerance and belonging to the homelands.
Related Topics