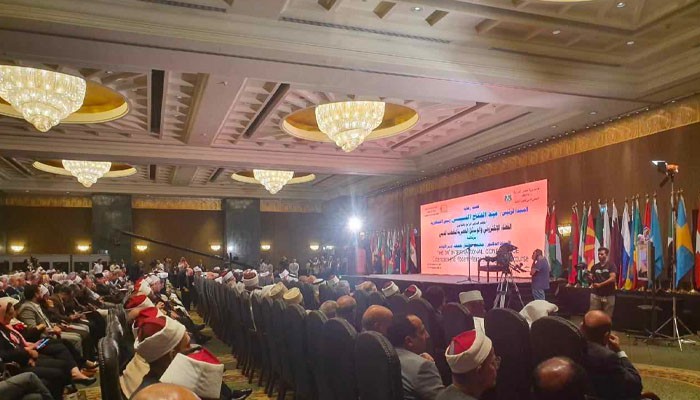 TWMCC Participates in 34th International Conference of Supreme Council for Islamic Affairs in Egypt
The World Muslim Communities Council (TWMCC) has participated in the 34th International Conference of Supreme Council for Islamic Affairs, taking place on 9 and 10 September in Egypt, under the auspices of Abdel Fattah El Sisi, Egyptian President. The conference, titled 'Cyberspace & Modern Means of Religious Discourse ... between Rational Use & Deviation from Right Path', has featured the participation of a number of ministers, distinguished heads of Islamic councils, muftis, and representatives of more than 60 countries.
Dr Mohamed Mokhtar Gomaa, Egyptian Minister of Endowments, has chaired the opening session of the conference.
The conference includes the following topics:
1- Cyberspace necessity of time.
2- Non-traditional means and their impact in religious discourse.
3- Electronic Fatwa.
4- Distance memorisation and teaching.
5- Irrational use of cyberspace and course correction.
6- Irrational use of modern means in field of advocacy and course correction.
The conference also addresses important aspects of cyberspace and technological development, and their associated means, which have great impact and influence in creating awareness in general, and issues of religious discourse in particular. The conference discusses as well artificial intelligence, and non-traditional means in religious and cultural discourse, such as: animation and its impact on shaping the child's mind, and 3D animated movies.
TWMCC is an international non-governmental organisation, established on 8 May 2018 in Abu Dhabi. It includes more than 900 Islamic organisations and institutions from 142 countries. It is a think tank for helping organisations and associations operating in Muslim communities, to renew their thinking, improve their performance, and coordinate its joint work.
Related Topics