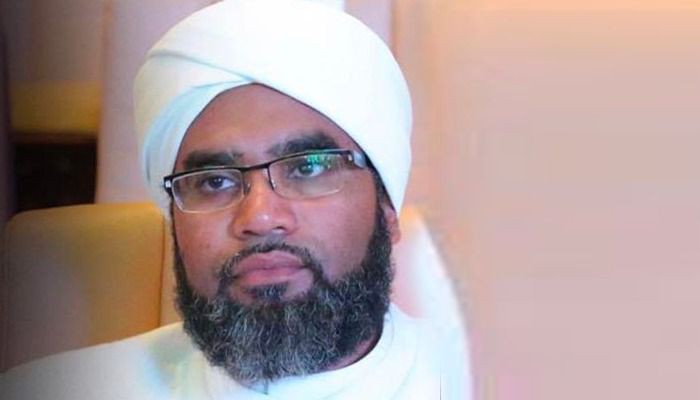 Faid Said: Islam Calls for Moderation in Everything
The World Muslim Communities Council (TWMCC) has

held a virtual lecture titled 'Muslim Community in UK', on Thursday 24 August 2023, by Sheikh Dr Faid Mohammed Said, Imam and Secretary General of Commission of Fatwa and Shari'a Issues at London Central Mosque Trust and Islamic Cultural Centre.

Sheikh Dr Faid has said that God Almighty has made us a 'moderate nation' and called upon us to be moderate across all walks of life
He added that the Islamic religion is the last religion and it always calls for balance and moderation in everything
He explained that Companions of the Prophet have asked Sayyidah Aisyah, RA, how does the Prophet, PBUH, spend his time at home, and she said that he helps his family, prays, then goes to sleep, which means that he was not devoted to worship only all the time.
He pointed out that Muslims believe that they are only required to pray and get closer to God, but the Prophet, PBUH, did not do that; he called for a balance between worship and life. He added that Companions of the Prophet did not separate from society and devote to worship, but they were part of it.
He said that God Almighty created us to achieve three main things in life; worship, construction, and taking care of this world, pointing out that the beauty of the Islamic religion lies within everyone's understanding of his own responsibilities.
TWMCC is an international non-governmental organisation, that was established on 8 May 2018 in Abu Dhabi. It includes more than 900 Islamic organisations and institutions from 142 countries. It is a think tank for helping organisations and associations operating in Muslim communities, renewing their thinking, improving their performance, and coordinating its joint work.
Related Topics