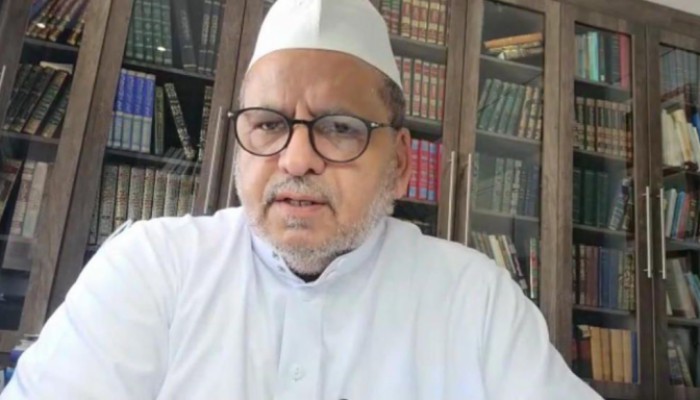 TWMCC Organises a Virtual Lecture Entitled 'How Islam Serves Humanity'
The World Muslim Communities Council organised a virtual lecture by Sheikh Thafier Najjaar, President of Islamic Council of South Africa (ICSA), entitled 'How Islam Serves Humanity', on Monday, 23 January.
Sheikh Thafier Najjaar said that Allah made man a caliph on earth to serve humanity, and this is something we must implement. He pointed out that the Holy Qur'an clarifies the importance of doing good through Allah's saying: 'Is the reward of goodness anything except goodness' and Allah's saying, 'and do good works'.
Sheikh Najjaar added that Prophet Muhammad (Peace be upon him) was good to everyone, whether Muslims or non-Muslims, despite all the difficulties he faced.
Sheikh Najjaar pointed that when someone asked Prophet Muhammad who are the most beloved people to Allah, the Prophet said: 'The best of people are the most beneficial to people'.
He stressed that we must speed up helping people who need help, and Allah will honor us with the best reward, especially since the link between Allah and the Creation is serving humanity and the benefit of people. Allah loves a servant who helps people.
TWMCC is an international non-governmental organisation, that was established on 8 May 2018, in Abu Dhabi. It includes more than 900 Islamic organisations and institutions from 142 countries. It is a think tank for helping organisations and associations operating in Muslim communities, renewing their thinking, improving their performance, and coordinating its joint work.
Related Topics