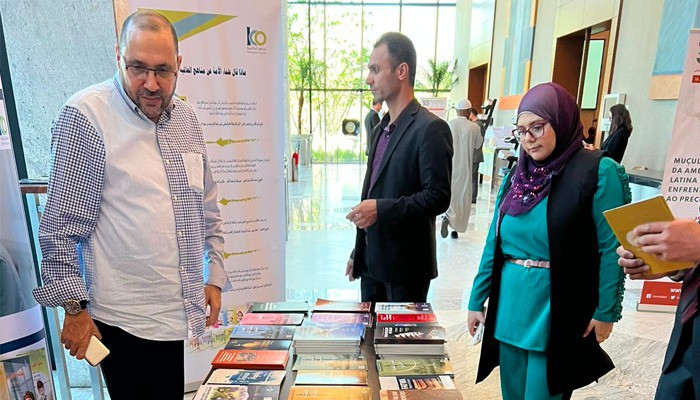 TWMCC Participates in 35th International Conference of Muslims of Latin America and Caribbean
The World Muslim Communities Council showcased a number of its publications that deal with various titles and specialised research studies in Muslim societies, at the book fair that is held on the sidelines of the 35th International Conference of Muslims of Latin America and the Caribbean. The conference is organised by the Islamic Call Center in Brazil, under the auspices of the Saudi Ministry of Islamic Affairs, Call and Guidance, under the title (American Muslims Confronting the Phenomenon of Hate), from 18-20 November, in Sao Paulo, Brazil, with the participation of ministers, ambassadors and official delegations from 30 countries, and researchers and specialists from 100 countries. The publications were well received by visitors to the exhibition.
The World Council of Muslim Communities is an international non-governmental organisation, that was established on 8 May 2018 in Abu Dhabi. It includes more than 900 Islamic organisations and institutions from 142 countries. It is a think tank for helping organisations and associations operating in Muslim communities, renew their thinking, improve their performance, and coordinate their joint work.
Related Topics