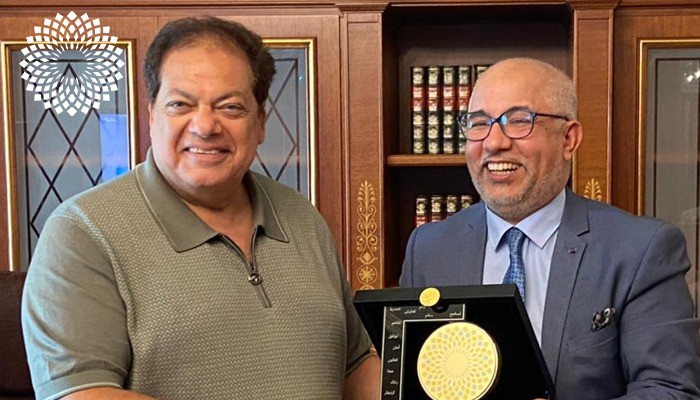 Abou El-Enein Welcomes Secretary-General of The Council
Representative Mohamed Abou El-Enein, Undersecretary of the Egyptian Parliament, welcomed Dr. Mohamed Bechari, Secretary-General of The World Muslim Communities Council.
Aboul-Enein saluted the efforts of the council and its Chairman in spreading the culture of dialogue and the tolerant values ​​of Islam. For his part, Bechari praised the development that Egypt has witnessed in the past years, and the role of the Egyptian Parliament in promoting the values ​​of peace and peaceful coexistence. Souvenir shields were exchanged between the two sides at the end of the meeting.
Related Topics