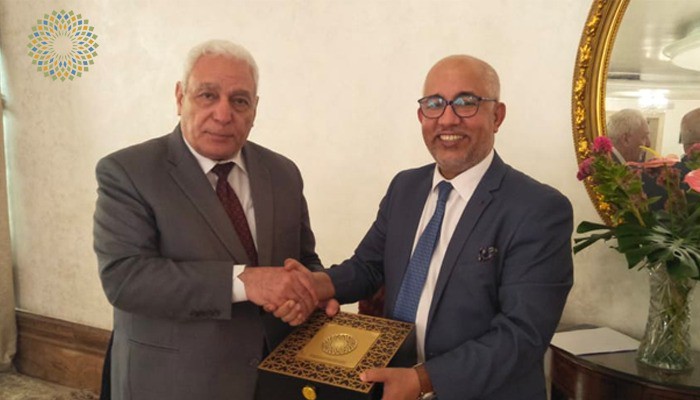 Al-Abd Welcomes Secretary-General of The Council
His Excellency Dr. Osama Al-Abd, Secretary-General of the League of Islamic Universities, welcomed His Excellency Dr. Mohamed Bechari, Secretary-General of The World Muslim Communities Council.
During the meeting, the efforts of the League and the Council in promoting tolerant thought and consolidating the concepts of dialogue were reviewed, as they are incubators of moderate thought. The two parties agreed to develop a future strategy aimed at promoting the values ​​of tolerance and coexistence and combating extremist ideology. At the end of the meeting, memorial shields were exchanged between the two sides.

Related Topics