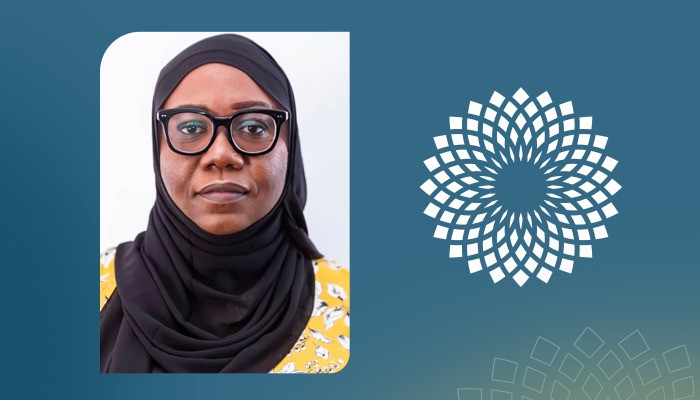 The Virtual Ramadan Lecture "Spiritual Dimensions of Coexistence and Peace"
Organized by: The World Muslim Communities Council Among the daily Ramadan lectures, The World Muslim Communities Council organized, on Tuesday, May 11, 2021, a lecture entitled "Spiritual Dimensions of Coexistence and Peace"
Dr. Widade Naibi, Director of the Ibn Battuta African Institute, spoke via the Council's social media pages. Dr. Widade Naibi said that Islam is a religion of tolerance and mercy, as it always calls for coexistence and dialogue with others, so peace is the milestone that should constitute the relations between people. "Living together in peace means respecting religions, sect, ethnicities, political differences, and respecting others beliefs, and dealing with them with appreciation and." Dr. Widade Naibi indicated that the spiritual dimensions of living in peace are reflected in the behavior, morals, and our relationship with each other, with different people, with our children, especially the values ​​and principles of Islam call for living in peace. She indicated that the challenges the world is facing make us aware about the importance of living in peace, as insecurity destroys the stability of the individual and communities. She said that living in peace elevates the soul and establishes tranquility, not to mention that it is the ideal way to deal with conflicts adequately, stressing that we must dedicate the culture of tolerance, as it is the solid foundations for building peaceful society. It is noteworthy that the World Muslim Communities Council is an international non-governmental organization, headquartered in the UAE capital Abu Dhabi. It is considered a think tank to rationalize organizations and societies working in Muslim societies, renew their thinking and improve their performance in order to achieve one goal; The integration of Muslim societies in their countries, in a way that their members realize the perfection of citizenship and complete affiliation with the Islamic religion. The council seeks, through holding dozens of virtual conferences, seminars and activities, to localize the concepts of religious, ethnic and cultural pluralism, in a manner that preserves human dignity and respect for his beliefs, and establishes the values ​​of moderation, dialogue, tolerance and belonging to the homelands.
Related Topics