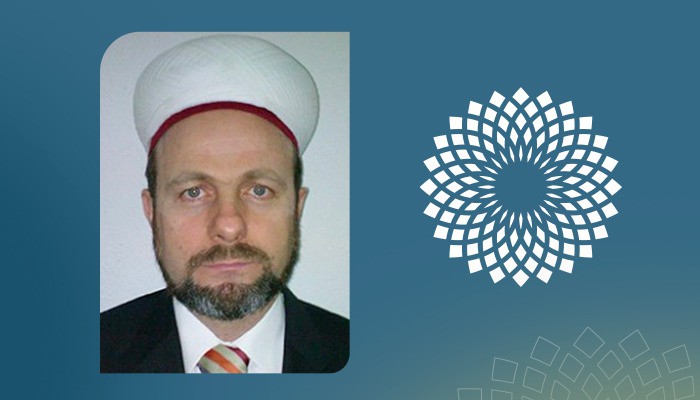 Sheikh Giasiar Serif Damaroglu: In Ramadan Souls Forgot Differences
Among the daily Ramadan lectures, The World Muslim Communities Council organized, on Sunday, April 18, 2021, a virtual lecture entitled "Ramadan: A Golden Opportunity in A Year" in which Sheikh Dr. Giasiar Serif Damaroglu, Former Deputy Mufti and Professor of Islamic sciences at Aristotle University in Greece, spoke via the Council's social media pages.
Sheikh Damaroglu said that Ramadan is an opportunity that comes one time in a year. It is not only an opportunity for repentance, forgiveness and mercy, but rather the golden annual opportunity. He is stressing that in the blessed month tranquility prevails everywhere, souls forget about differences, and Muslim faces a new phase of purity of soul.
He added: "The task of a Muslim in Ramadan is to deal with the true religion, to adhere firmly to the teachings of his religion and to establish mercy, compassion and kindness. It is the ninth month in the Hijri calendar, with specifics that distinguish it from other months."
Sheikh Damaroglu called to return to Allah Almighty with pure intention during Ramadan, to perform religious duties sincerely, to read the Holy Qur'an, and fast with faith and expectation. He is stressing that "we are enjoying a sophisticated human behavior in Ramadan, with the great opportunity of self-accountability."
He explained that Ramadan is an individual obligation and one of the pillars of Islam that has conditions such as Islam, adulthood, reason, knowledge, health, and others. He said that Ramadan and the Qur'an are twins, as supplication is the brain of worship, so we must know the importance of that during the holy month.
It is noteworthy that the World Muslim Communities Council is an international non-governmental organization, headquartered in the UAE capital Abu Dhabi. It is considered a think tank to rationalize organizations and societies working in Muslim societies, renew their thinking and improve their performance in order to achieve one goal; The integration of Muslim societies in their countries, in a way that their members realize the perfection of citizenship and complete affiliation with the Islamic religion. The council seeks, through holding dozens of virtual conferences, seminars and activities, to localize the concepts of religious, ethnic and cultural pluralism, in a manner that preserves human dignity and respect for his beliefs, and establishes the values ​​of moderation, dialogue, tolerance and belonging to the homelands.
Related Topics