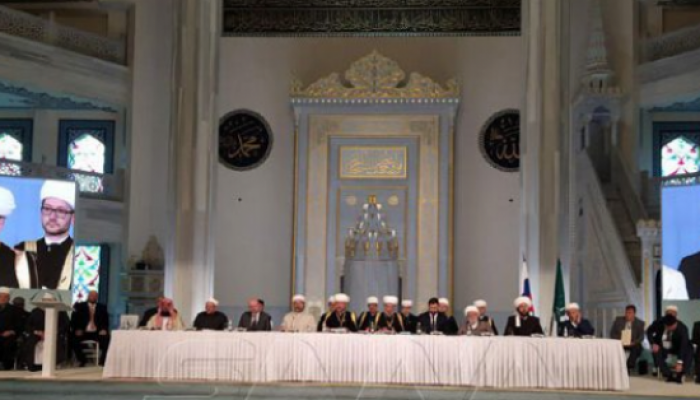 With the Participation of The World Muslim Communities Council....Conference on "Islam in Age of Globalization" kicks off in Russia
Attended by TheWorld Muslim Communities Council, the first day of the Seventh International Scientific Conference on " Islam in Age of Globalization.....Islamic Patrimony and intercultural dialogue", on tuesday in Russian capital of Moscow.

Religious Administration of Muslims of Russia and Russia Muftis Council will be in charge of the conference' organization and management with a massive worldwide attendance.
International Islamic Forum had conferred on Monday in Moscow Grand Masjid, with the presence of more than 500 figures and scholars representing 42 countries where Sheikh Mufti, Rawi Ayneddine was unanimously re-elected for another five-year term. In addition to the celebration which marks 115 years since Moscow Grand Masjid was built.
The agenda of the conference events which will take place between 23-24 September, 2019, includes a presentation of report on the action of Russian Religious Administration between 2014 till 2019 as well as development programs, and adoption of some amendments of administration's internal regulations.
Related Topics