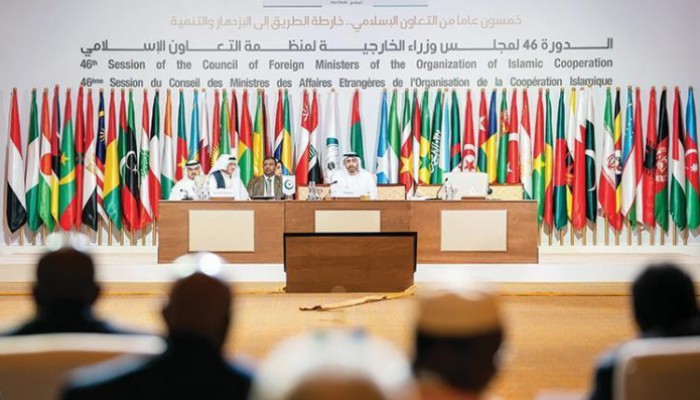 "Abu Dhabi Declaration" of OIC Foreign Ministers praises World Muslim Communities Council
"Abu Dhabi Declaration", signed by foreign ministers and Heads of Delegations of OIC Member States, praised the World Muslim Communities Council's initiative of developing effective solutions to promote peace in Muslim communities and the importance of harmonizing national social curricula and sciences to educate and protect students from extremism.
The Declaration called for the importance of inculcating the values of moderation, coexistence, good deeds, and tolerance in the community and raising religious and cultural awareness by supporting constructive efforts that support religious discourse efforts and reform.
Council of Foreign Ministers of the OIC concluded its session in Abu Dhabi on 2 March 2019 under the motto "50 Years of Islamic Cooperation: Roadmap for Prosperity and Development", According to Al-Ittihad Newspaper.
Abu Dhabi-based World Muslim Communities Council has 600 members. Its General Secretariat consists of 17 members representing Muslim communities in non-Muslim countries around the world. It aims to improve the role of Muslim communities and their members in developing their countries and achieving positive integration of Muslims in their homelands, as well as correcting stereotypes about Islam and Muslims.
Related Topics