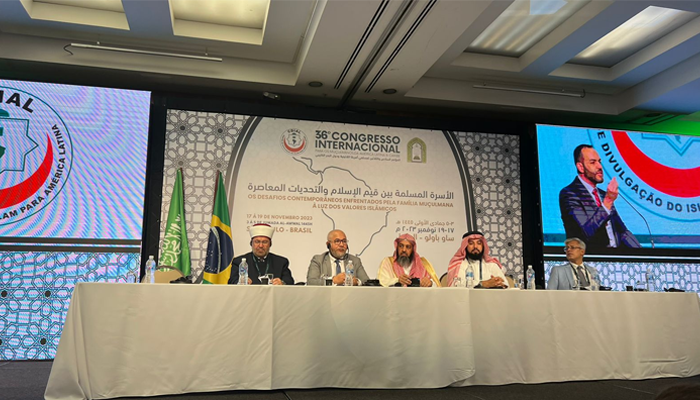 TWMCC Participates in the Conference of Latin American Muslims in Sao Paulo
The World Muslim Communities Council (TWMCC) participated in the 36th International Conference of Latin American and Caribbean Muslims, organised by the Islamic Dawah Center in Brazil. The first sessions of the conference, titled 'The Muslim Family Between Islamic Values and Contemporary Challenges, began in Sao Paulo, Brazil.
The sessions discussed the status and the significance of the family in Islam and its contractual, intellectual, and social structure in terms of mutual rights of parents, children, and spouses with the Muslim family in Brazil as a model.
Related Topics