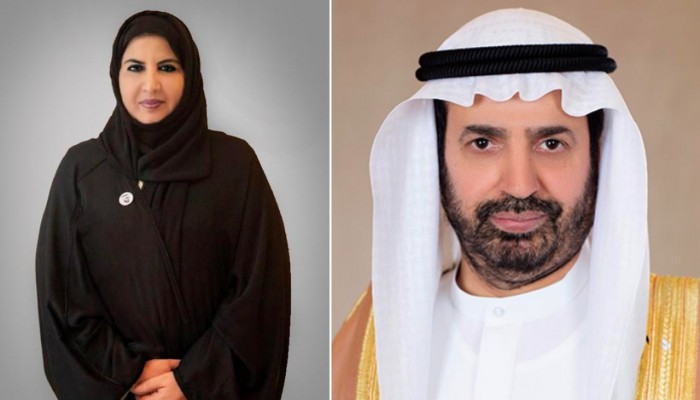 TWMCC, GWU Hosts 'International Summit of Women 2023' Next February in Abu Dhabi
UAE will host the 'International Summit of Women 2023' on 21 and 22 February in Abu Dhabi, entitled 'Role of Female Leaders in Establishing Peace and Social Integration, and Driving Prosperity,' under the patronage of HH Sheikha Fatima bint Mubarak, Chairwoman of General Women's Union (GWU), President of Supreme Council for Motherhood and Childhood, and Supreme Chairwoman of Family Development Foundation 'Mother of the Nation.'
The Summit is organised by The World Muslim Communities Council and in cooperation with GWU, to celebrate the 100th anniversary of women receiving the right to vote and be elected.
HE Dr. Ali Rashid Al Nuaimi, Chairman of The World Muslim Communities Council and the Chairman of the Supreme Organising Committee of the Summit, said that the Council believes in women's important role in building peace, promoting social integration and creating a prosperous future for future generations worldwide.
HE stressed that the sponsorship of HH Sheikha Fatima bint Mubarak, Mother of the Nation, for the Summit affirms HH's keenness and distinguished leadership in supporting and empowering Emirati women in society. It also extends HH's great humanitarian role and position in international organisations and bodies.
HE Dr. Al Nuaimi indicated that holding this Summit coincided with the growing urgent need to create a global dialogue space to express our human solidarity, unite our efforts to share views, exchange experiences, and propose solutions to common challenges, such as the gender gap, domestic violence, and social and economic marginalisation.
These challenges also included addressing the intellectual and cultural obstacles that stand in the way of empowering women and identifying women's opportunities and capabilities to lead society, which qualifies them to play a key role in education and community development.
On her part, Her Excellency Noura Al Suwaidi, Secretary-General of the General Women's Union (GWU), said that the UAE's hosting of the 'International Summit of Women 2023', entitled 'Role of Female Leaders in Establishing Peace and Social Integration, and Driving Prosperity,' under the generous patronage of HH Sheikha Fatima bint Mubarak' Mother of the Nation,' reflects the message and vision of the wise leadership of the UAE, that the advancement and empowerment of women is a vital priority.
HE indicated that the Summit represents a moral and ethical commitment worldwide to adopt new strategies and put forward more comprehensive ideas and solutions to address the problems that hinder women's progress and play their essential role in sustainable development. The Summit would also combine women's superior capabilities to promote peace and security in the world and achieve what all societies aspire to in terms of well-being and prosperity.
'We are proud of the participation of a group of prominent women leaders in the world in the event hosted by the UAE, the land of peace, love, and tolerance, which represents a wonderful opportunity and a role model in consolidating international cooperation to create a new reality and a broader space for women to be pioneers and decision-makers, in line with UAE's keenness to create an enabling environment for women, to raise public awareness about gender and to maintain peace worldwide,' she added.
The 'International Summit of Women 2023' is set to feature female pioneers in political, religious, business, social, cultural and scientific fields.
Related Topics