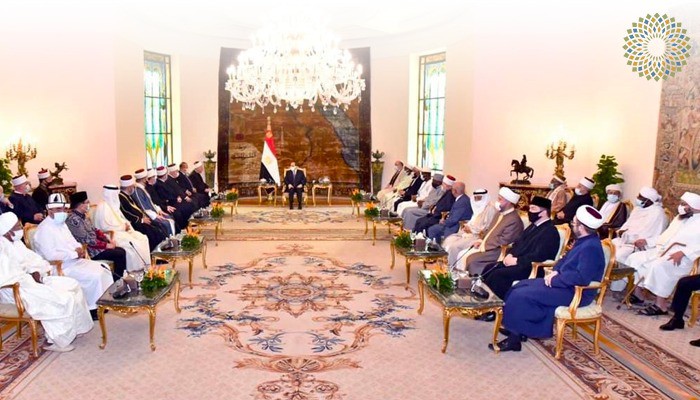 Sisi Welcomes Delegations of Fatwa Committees Conference in Cairo
Abdel Fattah Alsisi, President of the Arab Republic of Egypt, welcomed the delegations participating in the 6th International Conference of General Secretariat of Fatwa Houses, which was held in Cairo on 2-3 August 2021.
Al-Sisi addressed the audience with the necessity of caring for Muslims religiously according to the rational prophetic approach based on moderation, keenness to serve Muslims, and protecting them from extremism and extremists. His Excellency Dr. Mohamed Bechari, Secretary-General of The World Muslim Communities Council, thanked President Al-Sisi for launching several initiatives aimed at renewing religious discourse and freeing it from the monopoly of conservative visions that caused the delinquency of many Muslim youth, taking up arms, and disobeying rulers. Bechari stressed the importance of taking care of renewing religious discourse, building modern scientific curriculum that reconcile reason and sacred texts, and facilitating the transfer of religious information to Muslim youth by using modern technological means.

Related Topics