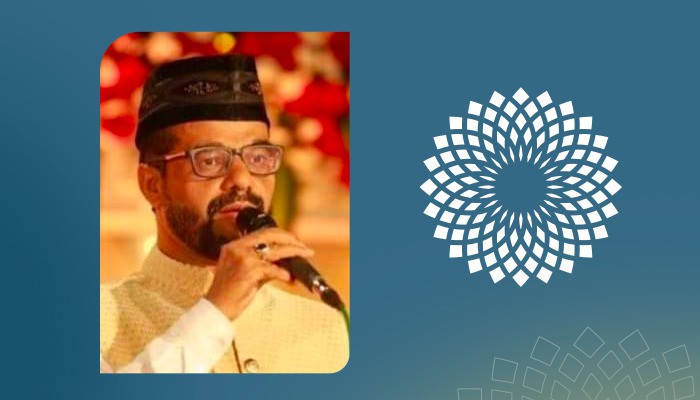 Dr. Mohamed Salim Al-Nadwi said that Ramadan in India has special features
Dr. Mohamed Al-Nadwi: Joy and Closeness to Allah is Features of Ramadan in India Among the daily Ramadan lectures, The World Muslim Communities Council organized, on Tuesday 4 May 2021, a lecture entitled "Ramadan and Worship in India",
Besides the joy and happiness that pervades the homes of Muslims, mosques in India witness a large presence of Muslims. He added, "Muslims in India are keen to worship and draw close to God through reading the Qur'an and doing righteous deeds, integrating friendly". Dr. al-Nadwi enumerated some features that show the specificity of Ramadan in India, such as family gatherings, family celebrations, and the constant attendance of group prayers, and doing good deeds, which increases the relationship between Muslims. He pointed out that Muslims in India have succeeded in highlighting the civilized image of Islam, by upholding the values ​​of tolerance, friendliness and peaceful coexistence with others. As Muslims in India have spared no effort in aligning themselves with the state in combating the Corona pandemic, as Islam is calling for cooperation and love, and warding off harm to Muslims and non-Muslims. It is noteworthy that the World Muslim Communities Council is an international non-governmental organization, headquartered in the UAE capital Abu Dhabi. It is considered a think tank to rationalize organizations and societies working in Muslim societies, renew their thinking and improve their performance in order to achieve one goal; The integration of Muslim societies in their countries, in a way that their members realize the perfection of citizenship and complete affiliation with the Islamic religion. The council seeks, through holding dozens of virtual conferences, seminars and activities, to localize the concepts of religious, ethnic and cultural pluralism, in a manner that preserves human dignity and respect for his beliefs, and establishes the values ​​of moderation, dialogue, tolerance and belonging to the homelands.
Related Topics