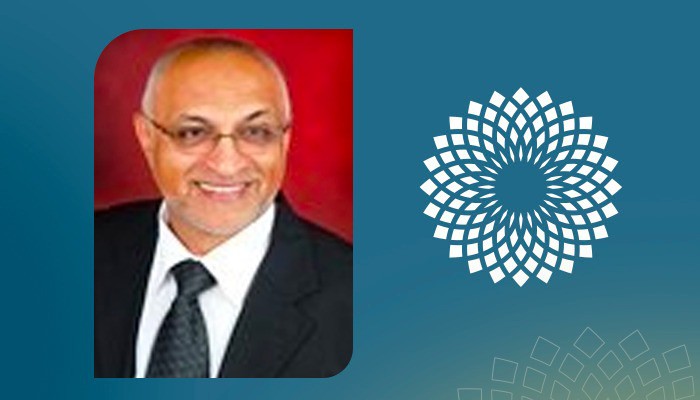 Virtual Ramadan lecture "Islam and Muslims in Australia"
Within the framework of the daily Ramadan online lecture, organized by the World Muslim Communities Council, Friday, 16 April, 2021, a entitled 'Islam and Muslims in Australia', in which Dr. Habib Mohammad Jamal, President of the Islamic Council of Queensland State in Australia, spoke on the Council's social networking platforms.
Dr. Habib Mohamed Jamal explained that Islam is increasingly active in Australia, as the number of Muslims in the country is estimated of 700,000, of whom 50,000 are in the state of Queensland, stressing that the Muslim community in Australia is making great efforts to promote tolerance in society by focusing on common humanity.
He added, 'We have many Ramadan activities, our mosques celebrate the holy month by holding Tarawih prayers, Iftar meals, etc. We also contribute to actions that benefit everyone, such as trading and exporting halal foods outside Australia.'
Dr. Habib Mohammad Jamal pointed out that every mosque in Australia represents a community, and we have programs to train imams, preachers and religious leaders, as well as give importance to Muslim youth to better serve the community, noting at the same time that Islamic university education in Australia is important, and the demand for postgraduate Islamic studies in Australia is also increasing, as the Australian government supports Islamic schools in the country, and the community also supports and respects the Islamic religion.
He stressed that the Muslim community in Australia respects all religions, nationalities and ethnicities without discrimination and emphasises the enhancement of religious dialogue, as well as correcting stereotypes about Islam, as well as combating violent extremism by empowering young people and correcting misinformation on social networking sites.
It is worth noting that the World Muslim Communities Counil is an international non-governmental organisation, based in the UAE capital, Abu Dhabi, and is considered a house of expertise to rationalise organisations and associations working in Muslim societies, renew their ideas and improve their performance in order to achieve one goal; the integration of Muslim societies into their countries, in a way that achieves for its members the completeness of citizenship and belonging to the Islamic religion.
The Council seeks, through holding dozens of conferences, seminars and virtual activities, to localise the concepts of religious, ethnic and cultural pluralism, in a manner that preserves human dignity and respect for his beliefs and establishes the values of moderation, dialogue, tolerance and belonging to the homelands.