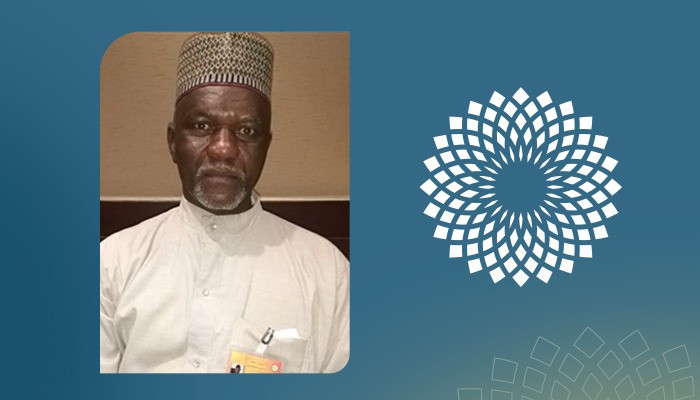 Virtual conference "Welcome to Ramadan"
Among the daily Ramadan lectures, The World Muslim Communities Council organized, on Friday April 30, 2021, a lecture entitled "Welcome to Ramadan", in which Sheikh Omar Muallem Jabring, President of the Supreme Council of Islamic Affairs in Cameroon, spoke on the council's social networking sites.
Sheikh Omar Muallem Jabring said that Islam has produced a great culture, a distinctive civilization, a substantial legacy and virtues for all of humanity, stressing that Ramadan is a month of positive transformation, control and upgrading our behavior in society. "It is a good month of my faith and spirituality without disputes," he added.
He added, "In Ramadan, we must tolerate, purify our soul, and reconcile with ourselves and others through affection and obedience, for it is the month of forgiveness, mercy and salvation from hell. Ramadan is a huge treasure, where the Holy Quran, revelation, the Qadr Night, meditation, good deeds, virtues and advantages that benefit to everyone."
Sheikh Omar Muallem Jabring also indicated that Ramadan is a great gift and a substantial golden annual opportunity to draw close to Allah and attain his pleasures, by worshiping, charity, doing good and helping others. He is explaining that the Qur'an and fasting will intercession on the Day of Resurrection, calling to read the Qur'an passionately, perform our prayers and duties, and asking Allah Almighty that our world live in peace.
It is noteworthy that the World Muslim Communities Council is an international non-governmental organization, headquartered in the UAE capital Abu Dhabi. It is considered a think tank to rationalize organizations and societies working in Muslim societies, renew their thinking and improve their performance in order to achieve one goal; The integration of Muslim societies in their countries, in a way that their members realize the perfection of citizenship and complete affiliation with the Islamic religion. The council seeks, through holding dozens of virtual conferences, seminars and activities, to localize the concepts of religious, ethnic and cultural pluralism, in a manner that preserves human dignity and respect for his beliefs, and establishes the values ​​of moderation, dialogue , tolerance and belonging to the homelands.