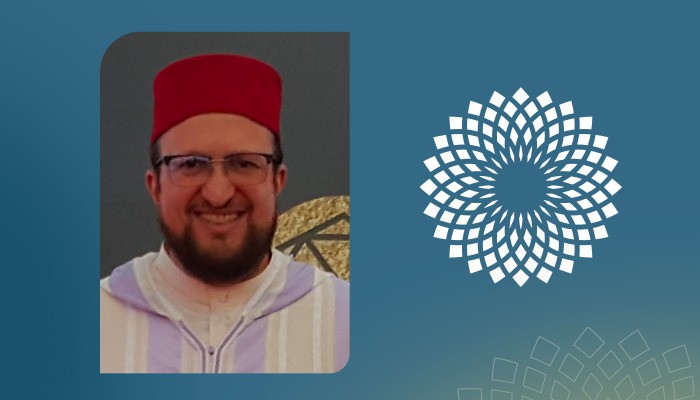 Virtual Ramadan lecture "Ramadan in Europe During Corona Time"
Among the daily Ramadan circles, the World Council of Muslim Communities organized, on Wednesday April 21, 2021, a lecture entitled "Ramadan in Europe During Corona Time," in which Imam Sheikh Noureddine Tawil, President of the General Assembly of Muslims in Belgium, spoke via the Council's social media pages.
Sheikh Noureddine Tawil said that Ramadan is an occasion of faith and spirituality. It is the month of struggle and efforts to create a positive impact in society. He is calling for Muslims to educate and organize our life in this month to be an example and a model in respecting the laws and constitution of the countries and societies in which they live.
He also explained the role of mosques in Ramadan in enhancing communication between everyone, stressing that the Muslims of Belgium are organizing many activities in this holy month to play a positive role and bring good to all humanity.
Sheikh Tawil also called on Muslim youth in this blessed month to participate in community initiatives, such as serving the elderly and people with special needs, participating in charitable associations, cleaning the streets, and linking with everyone with fraternal bonds.
The President of the General Assembly of Muslims in Belgium stressed that Ramadan is a valuable opportunity to strengthen the relationship with Allah Almighty, to bring about positive change in society, to send messages of humanity, and to move away from wrong behaviors, through strengthening morals, clearing hearts, serving society and its prosperity, introducing the values ​​of religion, encouraging ourselves on doing good deeds, and correcting the stereotype with charitable works.
It is noteworthy that the World Muslim Communities Council is an international non-governmental organization, headquartered in the UAE capital Abu Dhabi. It is considered a think tank to rationalize organizations and societies working in Muslim societies, renew their thinking and improve their performance in order to achieve one goal; The integration of Muslim societies in their countries, in a way that their members realize the perfection of citizenship and complete affiliation with the Islamic religion. The council seeks, through holding dozens of virtual conferences, seminars and activities, to localize the concepts of religious, ethnic and cultural pluralism, in a manner that preserves human dignity and respect for his beliefs, and establishes the values ​​of moderation, dialogue, tolerance and belonging to the homelands.