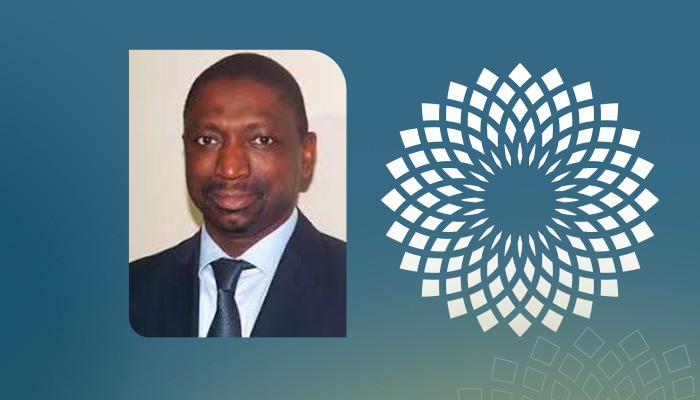 Virtual conference 'Corona and Ramadan.. Best Practices'
Within the daily virtual Ramadan circles, The World Muslim Communities Council organised, on Sunday 25 April 2021, a lecture entitled 'Corona and Ramadan ... Best Practices', in which HE Prof. Dr. Koutoub Moustapha Sano, Secretary-General of the International Islamic Fiqh Academy, spoke on the Council's social media platforms.
Dr. Koutoub Sano called on all Muslims around the world to receive the COVID-19 vaccines as soon as possible and not to listen to the voices rejecting the vaccines. Preventing evil takes precedence over bringing interests, explaining that the holy month is a month of commitment to moderation, whether in food, drink, behavior, spending or sleep ... and so on, stressing the necessity of spending on the poor regardless of their religion and getting rid of ignorance and disease. Poverty, ignorance, and disease are common enemies.
He added: 'While we search for treatment and receive vaccinations, we pray to Allah and seek to fulfill His pleasure, especially in the blessed month of Ramadan.'
H.E indicated that Ramadan is the month of humility, charity, good deeds, helping the needy, reading Qur'an, promoting tolerance and controlling nerves, and that it is necessary to adhere to the precautionary measures and to divide the time in Ramadan, especially during practicing social activities and visits.
Dr. Koutoub Sano also emphasised that Ramadan month must change us for the better and that we should use this annual opportunity to change ourselves by improving our behavior towards others. This month is an opportunity to honour parents and visit graves because it is a good practice that reminds us of death and the Day of Resurrection.
The World Muslim Communities Council is an international non-governmental organisation, based in the UAE capital, Abu Dhabi, and is considered a house of expertise to rationalise organisations and associations working in Muslim societies, renew their ideas and improve their performance in order to achieve one goal, it is the integration of Muslim societies into their countries, in a way that achieves for its members the completeness of citizenship and belonging to the Islamic religion. Through conferences, seminars, and activities, the Council seeks to indigenise the concepts of religious, ethnic, and cultural pluralism, in a manner that preserves human dignity and respect for his faith and in a manner that consolidates the values ​​of moderation, dialogue, tolerance and belonging to the homelands.