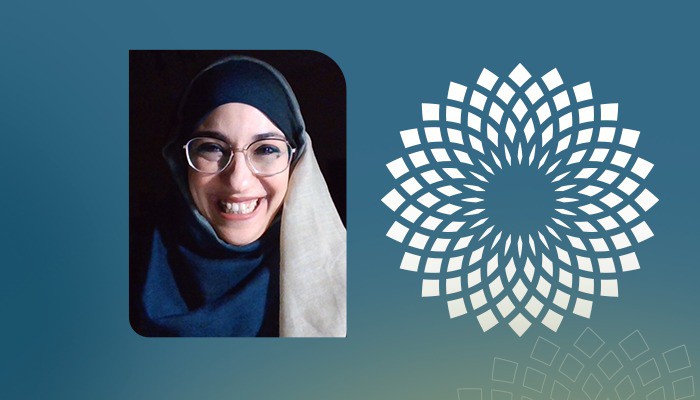 Virtual Ramadan lecture "The Holy Quran and the Arabic Language"
Within the framework of the daily Ramadan online lecture organized by the World Muslim Communities Council, on Saturday 17 April 2021 AD, entitled 'The Holy Quran and the Arabic Language', in which Dr. Rosanna Sirignano, assistant teacher and Honorary Fellow at the University of Naples, Italy, spoke on the Council's social media sites.
Dr. Rosanna Serignano said that the Noble Qur'an was revealed as a divine miracle with an eloquent and clear Arabic tongue, which indicates the sincerity of the prophetic message to the worlds, while the oral transmission of the Qur'an helped in preserving it, stressing that the language of the Holy Qur'an is a distinct, beautiful and pure language that was not affected by the vernacular dialects
She called for attention to the Arabic language and knowledge of grammar, Tajweed, Arabic calligraphy and other linguistic rules, as well as the need to know the structural structure of the Arabic language, the classical language, and the contemporary use of the language, and thus knowledge of the effect of the standards and vocabulary of other languages on the Arabic language.
She added, 'It is important to reflect on the importance of the Arabic language in our daily life, and in the practice of worship. I invite everyone to learn the Arabic language and memorise the Noble Qur'an because of its importance'
Dr. Rosanna Serignano explained that the Noble Qur'an, with its distinct linguistic structure, is easy to memorise, and this is part of our daily worship and practices, which will be completed by returning to the Qur'an.
It is worth noting that the World Muslim Communities Council is an international non-governmental organisation, based in the UAE capital, Abu Dhabi, and is considered a house of expertise to rationalize organizations and associations working in Muslim societies, renew their ideas and improve their performance to achieve one goal. It is the integration of Muslim societies into their countries. In a way that achieves for its members the completeness of citizenship and belonging to the Islamic religion. The Council seeks, through holding dozens of conferences, seminars, and virtual activities to localize the concepts of religious, ethnic, and cultural pluralism, in a manner that preserves human dignity and respect for his belief and establishes the values of moderation, dialogue, tolerance, and belonging to the homelands