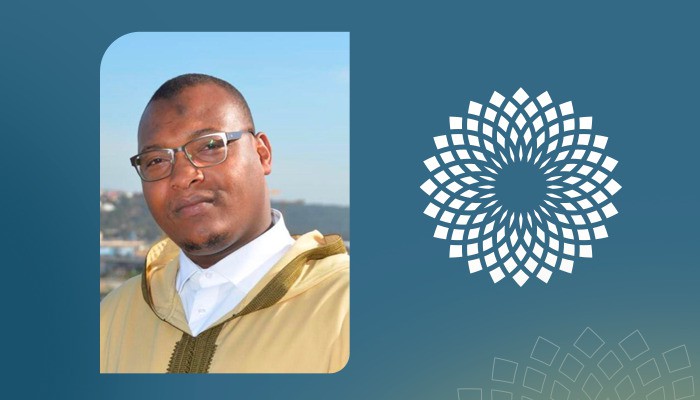 Virtual conference "Fasting.. The Path to Perfection"
Among the virtual Ramadan lectures, The World Muslim Communities Council organized, on Tuesday April 27, 2021, a lecture entitled "Fasting: The Path to Perfection", in which Sheikh Dr. Abdulhak Al-Kawani, Member of the Academic Committee of the Supreme Council of Muslims in Germany, Director of the Sharia Department of the Halal Company Control in Germany, spoke via the Council's social media pages.
Sheikh Dr. Abd al-Haq al-Kawani said that the purpose of worshiping Allah Almighty is the attainment of piety, and fasting is one of the shortest ways to achieve the pleasure of the Creator, stressing that fasting is the path to achieve goodness, and greatest door to knowledge of religion.
He added, "The ultimate goal is goodness in the relationship of us to Allah on the one hand, and the relationship of Allah to us on the other hand. And Goodness with Allah is achieved by observing and sensing with Him, and affirming obedience to Allah.
Sheikh Abdul Haq Al-Kawani emphasized that goodness with human is the basis for achieving civilized witnesses, doing good for people, and charity, explaining that in our fasting we feel the poor and needy, achieve good citizenship in our societies and countries. He said that goodness lies is in its beauty and mark. Goodness in arabic means Ihsan, which means language means beauty of righteousness that leads to the attainment of piety that achieved by giving and goodness.
It is noteworthy that the World Muslim Communities Council is an international non-governmental organization, headquartered in the UAE capital Abu Dhabi. It is considered a think tank to rationalize organizations and societies working in Muslim societies, renew their thinking and improve their performance in order to achieve one goal; The integration of Muslim societies in their countries, in a way that their members realize the perfection of citizenship and complete affiliation with the Islamic religion. The council seeks, through holding dozens of virtual conferences, seminars and activities, to localize the concepts of religious, ethnic and cultural pluralism, in a manner that preserves human dignity and respect for his beliefs, and establishes the values ​​of moderation, dialogue , tolerance and belonging to the homelands.