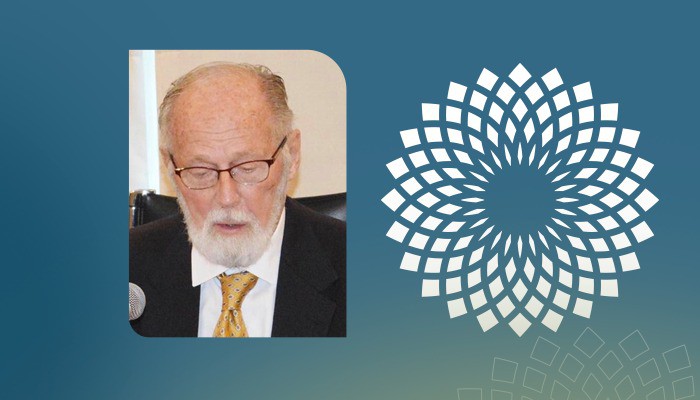 Virtual conference "My Journey with Islam"
Among the virtual Ramadan lectures, The World Muslim Communities Council organized, on Tuesday April 27, 2021, a lecture entitled "My Journey with Islam", in which Dr. Robert Crane, the former advisor to the late President of the United States of America, Richard Nixon, Deputy Director of Planning at the United States National Security Council, spoke via the Council's social media pages.
Dr. Robert Crane said that the duty of each of us in this life is to search for the distinct goal in order to promote justice, explaining that he learned from his experiences how to understand society and care about it to realize the existence of Allah and achieve social justice freely and independently. He is answering the question "What does it mean to be a Muslim?", by saying, "It is to be free and aware of the existence of the Creator and following the good experiences that you have lived throughout your life."
He added, "I learned from my grandmother charitable and humanitarian work and a system of principles, facts and awareness, as my grandmother was a very believer in Allah," noting that we must change ourselves, then society, as the path of change, transformation and reform begins with the application of social justice.
He also pointed to the importance of collective action to promote peace and tolerance among all religions, praising the experience of the UAE as an important model in promoting tolerance and coexistence between religions.
Dr. Robert Crane, concluded the most prominent objectives of Islam through which he realized that he is a Muslim, as the right to certainty and truth, right to awareness of the existence of Allah, right of oneself, right to respect human society, right to wealth and productivity, right to freedom, right to consultation and consensus, right to human dignity, and right to knowledge, publish and learn, and others.
It is noteworthy that the World Muslim Communities Council is an international non-governmental organization, headquartered in the UAE capital Abu Dhabi. It is considered a think tank to rationalize organizations and societies working in Muslim societies, renew their thinking and improve their performance in order to achieve one goal; The integration of Muslim societies in their countries, in a way that their members realize the perfection of citizenship and complete affiliation with the Islamic religion. The council seeks, through holding dozens of virtual conferences, seminars and activities, to localize the concepts of religious, ethnic and cultural pluralism, in a manner that preserves human dignity and respect for his beliefs, and establishes the values ​​of moderation, dialogue, tolerance and belonging to the homelands.