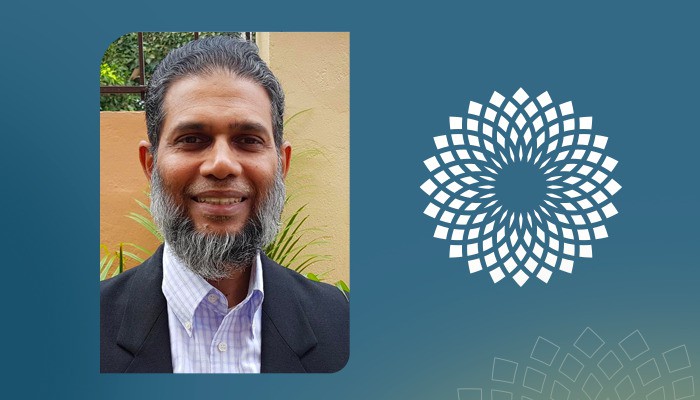 Virtual conference "Ramadan.. Month of Opportunities"
Among the virtual Ramadan lectures, The World Muslim Communities Council organized, on Wednesday April 28, 2021, a lecture entitled "Ramadan: Month of Opportunities," in which Sheikh Ali Mohamed Mirza, Head of the Islamic Call Movement, Trinidad and Tobago, Caribbean, spoke via the Council's social media pages.
Sheikh Mirza explained the many virtues of Ramadan, stressing that it is the month of the Qur'an, supplication, good deeds, morals, good behavior and generosity, as it is a month of love and intimacy among family members to attain piety during these blessed days.
He added: "Ramadan is the month of patience, benevolence, remembrance, sacrifice, reward, and the striving to do good deeds and draw closer to the Creator," explaining that piety brings us closer to forgiveness, keeps us away from punishment, and achieves Allah's pleasure. As Piety is a divine blessing associated with the heart, and a divine blessing that we never imagine.
Sheikh Ali Mohamed Mirza also referred to the endeavor to spread the values ​​of mercy, love, peace and humanity among all mankind during Ramadan and all year, sincerity of intention towards Allah and people, and a great deal of prostration to the Creator.
It is noteworthy that the World Muslim Communities Council is an international non-governmental organization, headquartered in the UAE capital Abu Dhabi. It is considered a think tank to rationalize organizations and societies working in Muslim societies, renew their thinking and improve their performance in order to achieve one goal; The integration of Muslim societies in their countries, in a way that their members realize the perfection of citizenship and complete affiliation with the Islamic religion. The council seeks, through holding dozens of virtual conferences, seminars and activities, to localize the concepts of religious, ethnic and cultural pluralism, in a manner that preserves human dignity and respect for his beliefs, and establishes the values ​​of moderation, dialogue , tolerance and belonging to the homelands.