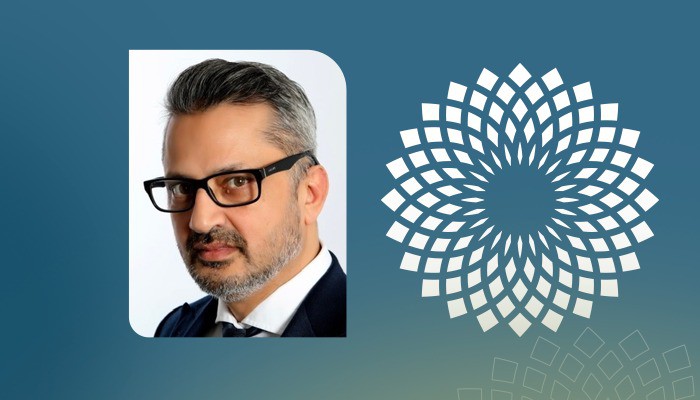 Virtual conference "Muslim Communities in the West.. Islamic Frameworks for Harmonious Coexistence"
Among of the virtual Ramadan lectures, The World Muslim Communities Council organized, on Monday April 26, 2021, a lecture entitled "Muslim Communities in the West .. Islamic Frameworks for Harmonious Coexistence", in which Mr. Ali Azzam, lecturer in Islamic moral philosophy at the Islamic College of London, co-founder, Virtue Ethics Foundation, UK, spoke via the Council's social media pages.
Mr. Ali Azzam said that the mission of Islam is to fulfill the honor of morals and values, whether they are intellectual, ethical, performance, civil or other, stressing that human rights, responsible freedom, morals, justice and human dignity are the essence of Islam.
He added, "The Islamic personality is complemented by the availability of morals despite the lack of an institutional mechanism that strengthens the independence of moral decision-making."
Mr. Ali Azzam referred to the problems of Muslim communities represented in the misunderstanding of human rights, dignity and freedom, and the stereotype of Islam and Muslims, stressing the need to build an integrated personality that achieves social justice and good for all humanity.
It is noteworthy that the World Muslim Communities Council is an international non-governmental organization, headquartered in the UAE capital Abu Dhabi. It is considered a think tank to rationalize organizations and societies working in Muslim societies, renew their thinking and improve their performance in order to achieve one goal; The integration of Muslim societies in their countries, in a way that their members realize the perfection of citizenship and complete affiliation with the Islamic religion. The council seeks, through holding dozens of virtual conferences, seminars and activities, to localize the concepts of religious, ethnic and cultural pluralism, in a manner that preserves human dignity and respect for his beliefs, and establishes the values ​​of moderation, dialogue, tolerance and belonging to the homelands.