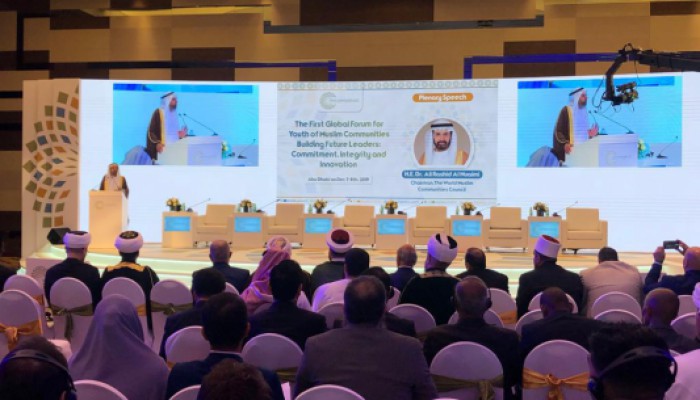 First Global Forum for Muslim Communities Youth
The World Muslim Communities Council has organized the first global gathering of Muslim communities youth, under the title "Preparing Tomorrow's Leaders ... Commitment, Integrity and Innovation", on December 7 and 8, 2019, in the UAE capital Abu Dhabi.
The conference is a platform that brought together community leaders, scholars, activists, artists, entrepreneurs and innovators to introduce new strategies, curricula and programs, and to research and develop a vision for developing leadership skills among world Muslim.
The conference came in six sessions. The first under the title "How to Be a Future Leader?", examined how to prepare Muslim future leaders; the second discussed "Citizenship and Religion in the New Media Age", the danger of social media spread to Muslim societies, and how to preserving its unity and cohesion; the third discussed "Social Inclusion and Participation through Interfaith Cooperation", the mechanism of community participation and interfaith joint activity.
The fourth session was, "New approaches to Islamic Fiqh, Education and Ethics," which discussed the Islamic civilization's desire to harmonize local forms of legal practices with models of educational philosophy and cultural expressions; the fifth entitled "Innovation, Entrepreneurship and Charity... Building a New Generation of Leaders", which discussed the importance of technological innovation and how to integrate it with the entrepreneurship and charitable work; while the sixth and final session, "Inspiring Leadership for the Future ... Successful Stories," focused on leaders and influential personalities, the ability to benefit from their leadership role in achieving greater social impact.