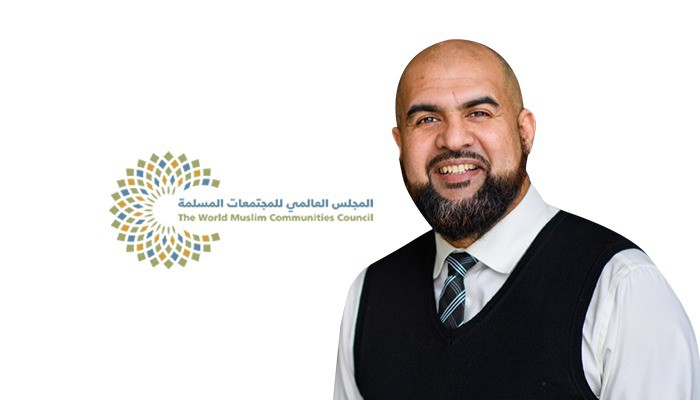 Virtual lecture "Digital Islamic Sharia.. Fatwa in Covid Era"
The World Muslim Communities Council organized, on Saturday, March 13, 2021, a virtual lecture entitled "Digital Islamic Sharia .. Fatwa in Covid Era", in which Dr. Adnan Zulfiqar, Associate Professor of Law at Rutgers College of Law, USA, spoke via the Council's social media pages.
Dr. Adnan Zulfiqar said that the digital Islamic Sharia allows access to books, searching in databases, m9ving from the local to the global, and interacts with the fatwas houses, calling on Muslim societies to follow the laws of the countries in which they live on the issue of fatwas, noting that there is no central religious authority to all Muslims.
Zulfiqar explained that social media has provided access to electronic fatwas, but there are negative consequences, and challenges to the process of issuing these fatwas, stressing that fatwas in the era of Covid are interesting because they focus on challenges, possibilities and digital horizons, by achieving a balance between heritage and Islamic culture. He said that it is difficult in this era to control the fatwas, especially with the several sources.
He added, "There are many questions raised by fatwas issued on social media, including the compatibility between the epidemic and faith, how to worship, and the legitimacy of vaccinations. The pandemic affected the content of the legal fatwas, but it is necessary to know who makes the fatwas, and what expert institutions are accredited."
Dr. Adnan Zulfiqar reviewed the most prominent conclusions from fatwas in the era of Covid, which are the stunning transformation in the fatwa issuance process, allowing everyone to access religious knowledge, expanding the local scholars powers, and harmonizing religious authority with public opinions.
It is noteworthy that the World Muslim Communities Council is an international non-governmental organization, headquartered in the UAE capital Abu Dhabi. It is considered a think tank to rationalize organizations and societies working in Muslim societies, renew their thinking and improve their performance in order to achieve one goal; The integration of Muslim societies in their countries, in a way that their members realize the perfection of citizenship and complete affiliation with the Islamic religion. The council seeks, through holding dozens of virtual conferences, seminars and activities, to localize the concepts of religious, ethnic and cultural pluralism, in a manner that preserves human dignity and respect for his beliefs, and establishes the values ​​of moderation, dialogue, tolerance and belonging to the homelands.