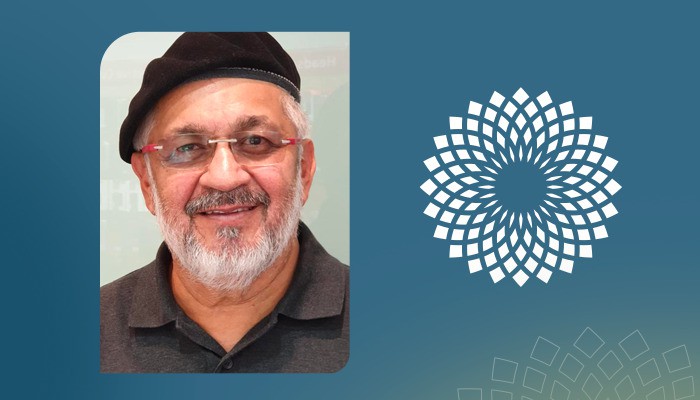 Virtual Ramadan lecture "Desperate to Hope"
Within the framework of the daily Ramadan seminars, the World Muslim Communities Council organized, on Sunday 18 April, 2021, a virtual Lecture entitled 'Desperate to Hope' in which Mr. Edris khamissa, a consultant in education and human development from South Africa, spoke via the council's social media platforms.
Edirs Khamissa said that the most prominent challenges in life are how to transform our values ​​and attitudes into real actions and behaviours that serve society and the world, stressing that the month of Ramadan is an opportunity for positive change and giving hope, and that we must always be optimistic and convinced within the journey of faith and spirituality.
He added, 'The pandemic has given us an opportunity to confront oneself, hold ourselves accountable, and re-align our moral compass and bond with Allah Almighty'
Mr. Edris khamissa pointed out that we must think about the goal of our existence in life by committing to transforming ourselves for the better and leaving a legacy and a positive impact after our departure, explaining that feeling despair deserves to thank Allah, be patient, give hope, help others, and contribute to society.
He emphasized that happiness stems from a solid family bond, good relations, and strengthening the spiritual side and not living in the past, calling for the required effort to move from despair to hope and not surrendering to sorrows that will not last.
It is worth mentioning that the World Muslim Communities Council is an international non-governmental organization, based in the UAE capital, Abu Dhabi, and is considered a house of expertise to rationalize organizations and associations working in Muslim societies, renew their ideas and improve their performance in order to achieve one goal, the integration of Muslim societies into their countries, in a way that achieves for its members the completeness of citizenship and belonging to the Islamic religion.
The council seeks, through holding conferences, seminars and activities to localize the concepts of religious, ethnic and cultural pluralism, in a way that preserves human dignity and respect for its beliefs and reinforces the values ​​of moderation, dialogue, tolerance and belonging to the homelands.