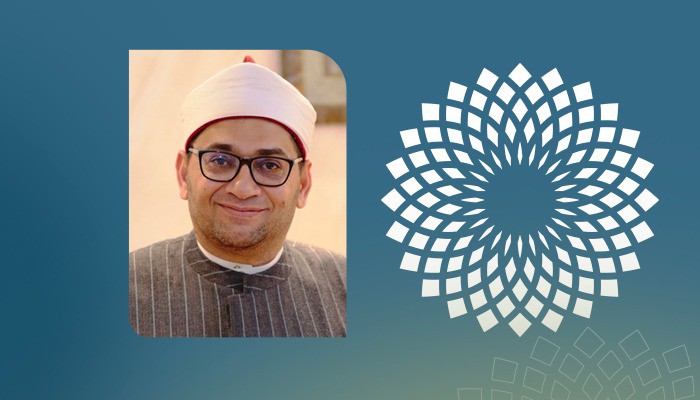 Virtual conference "With Allah.. Faithful and Ethical Development"
Among the the daily virtual Ramadan lectures, The World Muslim Communities Council organized, on Monday 14 Ramadan 1442 AH / April 26, 2021, a lecture entitled "With Allah: Faithful and Ethical Development", in which Sheikh Dr. Ahmed Ali Suleiman, Member of the Supreme Council for Islamic Affairs in Egypt, and the former Executive Director of the Association of Islamic Universities, spoke via the Council's social media pages.
Dr. Ahmed Ali Suleiman said that Ramadan is the month of repentance, mercy, the Qur'an, forgiveness, charity, prayer, supplication, righteousness, and the spread of peace. He is affirming that our noble Prophet Mohamed (may God bless him and grant him peace) brought the final universal message of Islam to save humanity from its enemies, the most important of which are poverty, hunger, disease and backwardness, and that the Noble Qur'an included a complete constitution and a great approach to building human on solid divine foundations.
He explained that the strength of a society is measured by the extent of its faithful, educational, moral, social, scientific, economic, military and political strength, as Islam presented an integrated and unique value system that would reform the individual and society, developing life, and achieving the desired progress and prosperity for the Islamic nation.
Dr. Suleiman pointed out that Islamic values ​​are considered an authentic religious demand, and that the value system is the basis and the general rule that must be present, effective and influential in order for society to rise. He is noting that social solidarity and righteousness in Islam is not specific to Muslims only, but includes all human beings of different religions.
Dr. Ahmed Ali Suleiman presented a "prescription" for reform, progress and prosperity, represented in the necessity to activate the values ​​that drive progress in Islamic thought, including the values ​​of perfection, benevolence, intonation, creativity and responsibility, while moving in seven parallel lines to build a person capable of leading the processes of building society, and to achieve progress and prosperity. Tese lines include the person's repair of his relationship with Allah Almighty, person's reform his relationship with his family, person's reform his relationship with his relatives and his family, and person's reform his relationship with all people, person's repair of his relationship with his mental, spiritual and physical health, person's reform his relationship with his work, superiors and colleagues, and person's reform his relationship with the various components of nature and the universe.
It is noteworthy that the World Muslim Communities Council is an international non-governmental organization, headquartered in the UAE capital Abu Dhabi. It is considered a think tank to rationalize organizations and societies working in Muslim societies, renew their thinking and improve their performance in order to achieve one goal; The integration of Muslim societies in their countries, in a way that their members realize the perfection of citizenship and complete affiliation with the Islamic religion. The council seeks, through holding dozens of virtual conferences, seminars and activities, to localize the concepts of religious, ethnic and cultural pluralism, in a manner that preserves human dignity and respect for his beliefs, and establishes the values ​​of moderation, dialogue, tolerance and belonging to the homelands.