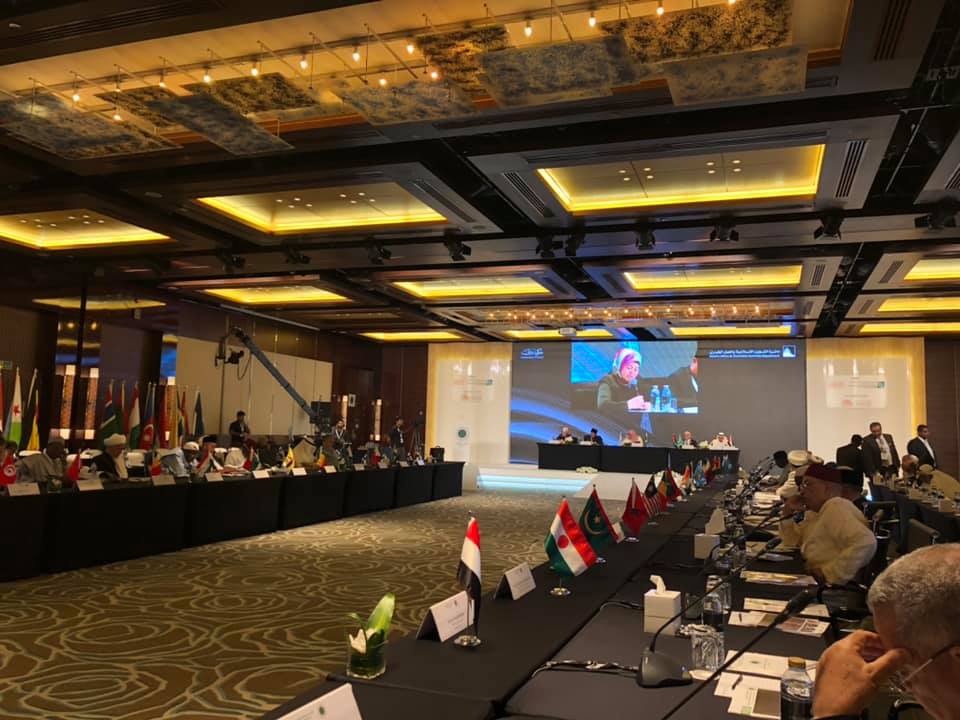 With the participation of WMCC.. Conference on International Islamic Jurisprudence Group takes place in Dubai
With the participation of WMCC, the Fourth Edition of Conference on Dubai International Islamic Jurisprudence Group in cooperation and coordination with the Group and Dubai Islamic Affairs and Humanitarian Activities Department in Nov 4-6, 2019

The Conference is held under the patronage of His Highness Sheikh Mohamed Bin Rashid Al Maktoum, UAE Prime Minister, vice-president and Ruler of Dubai.
Dr. Abdulssalam Al Abbadi, Secretary of International Islamic Jurisprudence Group said that it is the fourth time the UAE have hosted such event where Dubai has held two editions of Group Conference, stressing that such event aims to confirm the collective efforts in topical issues and latest developments of the conference in its modern journey in order to showcase the mission for which it has been founded to serve as an organization charged with the current affirmative and updates.
Al Abbadi claimed that such edition will cover wide range of important economic topical issues which require a vision based upon collective efforts given to the Group including:
(Smart contracts and how to activate and deactivate them and its relation with digital currency, inflation, modified currency value, FIDIC contracts, tolerance in Islam and its social and international importance and its consequences), The Group is charged with the issue of food and water security which is considered to be one of the challenging ones facing Muslim countries and the fourth Industrial revolution and its challenges namely: human Genome, future bioengineering and showcasing the Group decisions, its effective performance and developments and challenges. This edition will be attended by (137) from appointed and authorized Group members, experts and three VIPs, University professors and students of different specialities where such issues will be elaborately addressed by specialized scholars to bring about recommendations and decisions serving Muslim nation in all areas from a scientific jurisprudential perspective.
It's worth mentioning that this  Conference affiliated to ICO, is organized its conference annually bringing closer high-profile scholars and intellectuals in all diverse, jurisprudential, cultural, scientific and economic areas from different places of the Muslim world to address the problems of modern life and exerting effective and genuine efforts based upon holistic perception in order to contribute with its principles, sources, rules and provisions on the basis of Islamic jurisprudence.