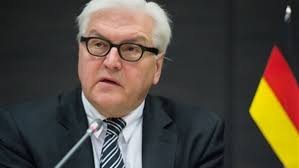 German president calls for dialogue between Christians and Muslims
German President Frank Walter Steinmeier has called for a dialogue between Christians and Muslims in order to find a common ground for coexistence.

He explained that "Instead of continuing endless arguments about the question of the belonging of Islam to Germany, it may be better for us as Christians to open a dialogue between us and our Muslim neighbours on how Christianity and Islam is going to present convincing answers to the real questions of youth in our society."
Steinmeier said in a speech at a celebration on Friday marking the 40th anniversary of the establishment of the Christian-Islamic Center for Meetings and Documentation in Berlin: "Problems must be stating and putting on the table, we need to look together for solutions and set rules for co-existence and set clear lines if necessary. To specify clear lines to anyone who doubts the name of his religion in the Constitution or the rule of law. Moreover; to specify clear lines to all suspected individuals, excluded or being discriminated based solely on their faith."
Steinmeier criticized other countries, who play religious and political influence on Muslim communities in Germany, saying that this would not support integration, but would cause a new strife.