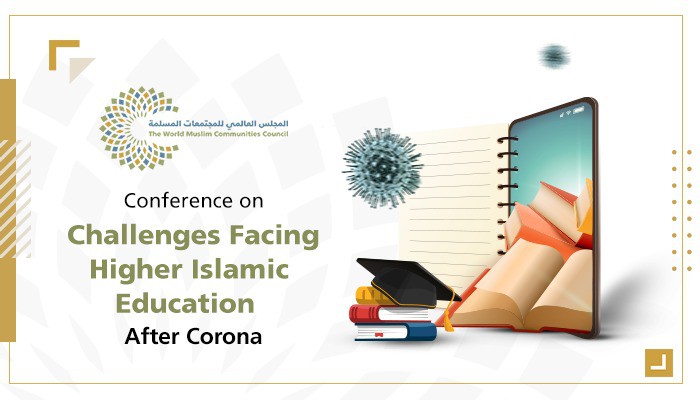 The World Muslim Communities Council Holds Virtual Conference: "Challenges facing Higher Islamic Education after Corona", July 11, 2020
The Corona crisis marked an unprecedented turning point in the history of educational institutions in the world, as these institutions were forced to resort to distance education during the government-imposed closure period to preserve people's lives. This in turn created a new reality - in a complete way - that would lead the education personnel to reconsider the philosophy of education, its goals, systems, means, educational curricula, activities, and the world's need for higher education in light of the research centers and universities inability to have a vaccine for the virus until this moment. Higher Islamic education is an integral part of this reality, and will be subject to the changes that will affect the education systems in the world.
How will those in charge of higher Islamic education respond to this new challenge? Does higher Islamic educationhave sufficient traditions regarding teachers and students to use the distance education system? Do institutions of higher Islamic education located in societies with limited resources have the necessary infrastructure for distance education? re there a flexible curricula, remotely implementable, through technological means? How will the methodologies of evaluation and remote exams, the technological mechanisms, correspond to the nature of Islamic education curricula, especially as many depend on memorization, remember, recall and oral exams? How consistent are they with the international standards for exams, evaluation and measurement?
To address these problems, and to provide convincing, practical and actionable answers, the World Muslim Communities Council, in partnership with the Association of Islamic Universities, and some Islamic universities and colleges, institutions, bodies, and educational quality agencies concerned with higher education, organizing an international scientific conference, entitled "Challenges facing Higher Islamic Education after Corona," on July 11, 2020.